Sell House Fast
When you need to sell your property fast for cash, you need to know your options open to you. We will cover the following topics:
• Frequently asked Questions & Answers when dealing with a Sell House Fast company
• Our Sell House Fast Services 
• How to sell my house fast for cash to a genuine cash buyer?
• Sell House Fast London companies 
The only way to guarantee a sale is to sell to a reputable cash house buying company. 
The difficulty is finding a trustworthy company that will not waste your time and can deal with the process efficiently & quickly. 
Not all sell house fast companies can employ in-house surveyors, solicitors or sufficient funds like us. 
All reputable quick house sale companies who buy property for cash will have no hidden costs as they are transparent and upfront that they will cover all of your expenses, and they will set out what fees & charges they will cover. 
Reputable property rescue companies like ours will cover all your costs, so you have no fees to pay or penalties even if you pull out of the deal.
How to sell my house fast for market value?
We have an in-house surveyor who will conduct a survey based on the data and resources that all RICS (Royal Institute Chartered Surveyors) have. However, they will not usually need to visit the property to conduct the preliminary valuation.
However, with some unique (odd) properties, conducting an online preliminary valuation is impossible, and a physical valuation has to be done. 
The online valuation will give a fair preliminary valuation. If the seller is interested in the cash offer, they should request a physical valuation as the online valuation can fluctuate by a small margin. 
The physical valuation sometime is slightly more than the online valuation as surveyors tend to undervalue to leave a margin of safety for their sake. 
We always recommend that upon receiving an online valuation, you request a physical valuation if the online valuation is close to what you would be interested in accepting. If the online figure is not comparable to what you would take, do not waste your time requesting a physical valuation.
If you want to sell house fast, a sell house fast company like ours is the best option. Alternatively, you could try selling through an estate agent. 
You should be mindful that if it takes 6 months to sell (the average start-to-finish process), you should factor in costs like paying council tax even on an empty property, building insurance and mortgage payments if you have a mortgage. 
You should be aware of false property valuations; a genuine, reputable property purchasing company should have no reason to adopt unacceptable false property valuation. Most sellers know and accept that to sell their property quickly, they will have to accept a lower price. Therefore, there is no need to use underhanded false property valuations.
Benefits of using a "quick sale estate agent"?
These companies are often more expensive, nothing more than an online estate agent. However, you should be aware that any company that claims they have a national database of property investors all willing to buy your house for cash 95% of full market value" should be treated with caution.
Selling through an estate agent or an online estate agent is by no means a quick way of selling. Estate agents tend to overvalue properties as this excites the seller as they think that's what they will get for their property. 
This gets the homeowner to sign up with the agent. Only to find 2 or 3 weeks later, the agent tries to convince the seller to reduce the asking price by 10% or more. This also delays the homeowner's attempts to sell the property quickly. 
If you seriously want to sell your property, then the only real way is to sell it at a reduced price to a cash buying company like Sell House Fast 4 Cash which has the following benefits:
• This is the fastest way to turn your house into cash.
• A simple sale process that can be stress and hassle-free.
• It is one of the ways to 100% guarantee a sale.
• The buyer often pays your solicitor fees.
• Genuine companies with cash funds can put money in your bank within 28 days.
• Expect realistic discounts of around 75-80% of market value.
• Your cash sale offer amount is based on an RICS survey valuation.
• Some companies can tailor their fast sales solution to your needs & situation.
Help with a broken property chain
• No viewings are needed as everything is done remotely except for estate agent and surveyor valuations 
• House or flats are considered in any condition.
They will buy tenanted properties even with bad tenants
A fast sale through a property auction
A viable option for those who have trouble meeting mortgage payments.
• A fast option for those dealing with divorce proceedings.
• Beneficiaries of probate want to sell quickly to pay off nursing home debts.
No legal costs and no estate agent fees or commissions to pay.
• No estate agency agreement to sign.
• No EPC is needed, and no photos are needed.
They can pay your mortgage repayments. 
Selling a house or flat at a discount for a quick sale?
The guaranteed sale means you do have to sell your property at an attractive 
How depressed is your market right now?
As recently reported by BBC News and Sky News, one of the largest national landlord's associations, the British Landlords Association, has warned of a mass exodus of landlords leaving the letting sector.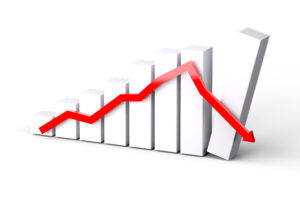 This is due to changes in tax laws for landlords and new legislation, which makes it harder for landlords to evict tenants. For these reasons, many landlords are selling up. So, you have quite a lot of property coming on the market. It is currently a cash buyers' market.
This coupled with the aftermath of COVID-19, which has left many homeowners with serious mortgage arrears and the effect of the cost of living going through the roof. Fuel, gas, and food have considerably risen due to the Ukraine war. 
The British Landlords Association and Landlord Advice have reported a rapid increase in the number of landlords and investors selling up.
If you are thinking of selling up, you should consider doing it sooner than later, as most fast House selling companies will cease trading during any housing market crash to see if they can see how far the market is going to drop.
Some property traders are already staying on the side-line and too nervous about buying anything just in case the housing market crashes and house prices tumble. 
Property purchases are declining according to the HM land registry, and property cash buyers are getting nervous. 
Cash property buyers like us do not resell all the property we buy, so we are not too worried about the current market. That's why the cash offer we make is usually thousands of pounds more than other Property Buying Company. 
If you want a faster sale at a reasonable price, contact our friendly team, who are happy to explain our quick cash sale process.
How accurate review for 'Sell House Fast' companies?
Fake reviews can be easily bought online, including testimonial videos.
Facebook and Google reviews are harder to fake but are also not immune to manipulation where sometimes the reviews are left by staff, friends & family; nevertheless, you will get a fair percentage of genuine reviews. 
Are instant cash offers or online quotes accurate?
Before an offer (you can rely on) can be made, all-cash home buying companies will need to spend 3-5 days researching what will be a realistic purchase price for your property on the open market.
Local estate agents will be interrogated, and several other property market data sources will be analysed.
Therefore 'initial offers' (received over the phone or from an online calculator) are not worth the paper they are written on.
Shopping around and making a good decision is impossible (if basing your decision purely on a comparison of initial offers).
Initial offers are teaser rates. These teaser rates are inaccurate figures thrown out to get the conversation started has proven themselves to be true:
Whoever offers the most at the 'phoning around' stage usually pays the least regarding the 'handing over the cash' stage.
Should I use a fast homes sale company or sell at an auction?
If you need a guaranteed sale, think very carefully before you choose auction over a reputable fast house buying company.
You only get one chance to get it right – Here's why:
Let's go through the process of selling through an online property auction house:
You will have to pay substantial upfront costs before you can enter your home as an auction lot. This is the process with the rough costs:
You will have to register with the auction, which is free, and you will have to pay an auction entry fee which on average is £1,800 
If the property sells, you will be paying around a 5% commission on the sale of the property. 
You will need an EPC before you can market your home with the auction. The average cost is relatively cheap, which is around £100 depending on the type and size of the property. 
You will need to engage a solicitor, and the solicitor will need to prepare what is known as a legal pack. These legal documents include searches. The cost, including completion, is going to be around £2,000.
The downside is that you have substantial upfront costs, and if the property does not sell in the auction, most of these costs would have been wasted.
You can generally expect to get 20% to 25% less than the market value in the auction.
However, selling to a Sell house fast 4 cash company means you have no costs to sell the property at all; they are all paid by the seller. 
You can expect to get the same if a not better price for your property than what you will get in an auction.
Selling commercial property quickly for cash.
Most professional property buyer only buys a residential property. We buy residential & commercial property in any condition, short leases tenanted or derelict. 
Some commercial properties can be tricky to value, and the complexity of the various type of property that is commercial is not what most prospective buyers understand.
Our director has a wealth of experience in the property industry, including dealing in property residential & commercial property for 40 years. 
A genuine cash buying company like ours, "sell house fast 4 Cash", have no problem buying any type of commercial property.
We are property solvers for any issues that landlords may have with commercial properties like office, shop, retail units or warehouse.